It has been ages since I participated in the Top 10 Tuesday feature now hosted by That Artsy Reader Girl! I was so excited about this topic though that I HAD to post a list. Back when I was a
ye new blogger
I accepted a lot of requests for books. Some were great, some were not so great, and some I just can't believe I read. This list is dedicated to my early blogger days back in 2011!
1 Witch & Wizard by James Patterson
This was not good I read this at the time I was still enjoying the Maximum Ride series and thought this could be fun. It was not and now I can't believe I wasted the time reading it.
2 The Dark Heroine by Abigial Gibbs
If Witch & Wizard wasn't good this book was downright awful. It started as wattpad fan fiction and should've stayed there. I can't believe this netted the author a six figure book deal.
3 Fifty Shades Darker by E.L. James
I read the sequel. I DON'T KNOW WHY.
4 Confessions of an English Opium Eater by Thomas de Quincy
I read this because I was trying to impress someone getting their phD in English. It wasn't worth it.
5 The Awakening by O.J. Hutchinson
The Awakening was actually pretty good! When I look at that cover though...I can't believe I agreed to review it.
6 Adrenaline Crush by Lauir Boyle Crompton
This just isn't a book I'd ever choose. I'm not sure why I read it to begin with. I don't like sports books and this is an extreme sports book/healing story. It was a 3-star read but I'm just puzzled by how it came in to my hands.
7 Greta and the Goblin King by Chole Jacobs
I read this purely because it had been hyped by so many bloggers. It was hyped by bloggers I admire and tend to agree with. The hype train was completely incorrect about this one though.
8 Temptaion by Karen Ann Hopkins
This is a YA Amish romance. I read this? More shockingly, this wasn't bad?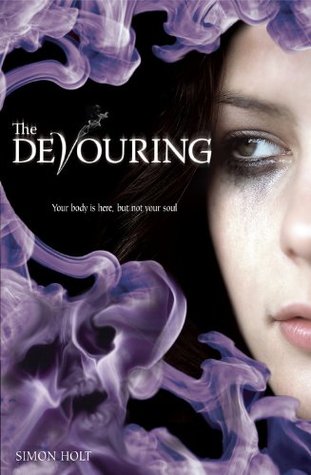 9 Johnny Cash: I See Darkness by Reinhard Kleist
This graphic novel taught me way too much about Johnny Cash's life. I also found out Johnny Cash was an asshole.
10 The Devouring by Simon Holt
This was SCARY. I don't like scary! Someone recommened this as similar to Sara Rees Brennan's The Demon's Lexicon series. It wasn't like that at all!