I'm so excited to be a part of the Renegades Blog Tour supporting the ANARCHISTS! What is an anarchist you ask? It's the person that stirs the pot. They see an injustice, the want to right it. They are anti-establishment and don't give a sh*t about the status quo.
Today I'm sharing with you my Anarchist playlist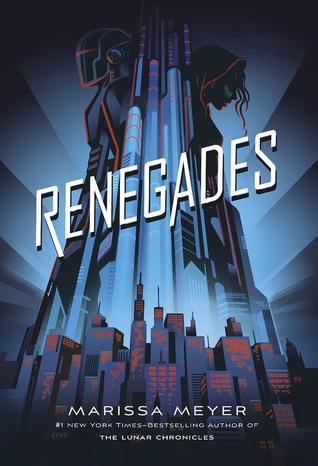 Renegades
Author: Marissa Meyer
Publisher: Feiwel & Friends
Publication Date: November 7, 2017
Secret Identities. Extraordinary Powers. She wants vengeance. He wants justice.
The Renegades are a syndicate of prodigies—humans with extraordinary abilities—who emerged from the ruins of a crumbled society and established peace and order where chaos reigned. As champions of justice, they remain a symbol of hope and courage to everyone...except the villains they once overthrew.
Nova has a reason to hate the Renegades, and she is on a mission for vengeance. As she gets closer to her target, she meets Adrian, a Renegade boy who believes in justice—and in Nova. But Nova's allegiance is to a villain who has the power to end them both.



About the Author
MARISSA MEYER is the #1 New York Times–bestselling author of The Lunar Chronicles series, as well as the graphic novel Wires and Nerve: Vol. 1, and The Lunar Chronicles Coloring Book. Her first stand alone novel, Heartless, was also a #1 New York Times bestseller. She lives in Tacoma, Washington, with her husband and their two daughters.