Chasing Truth
Author: Julie Cross
Publisher: Entangled Teen
Publication Date: September 27, 2016
Synopsis:
At Holden Prep, the rich and powerful rule the school—and they'll do just about anything to keep their dirty little secrets hidden.

When former con artist Eleanor Ames's homecoming date commits suicide, she's positive there's something more going on. The more questions she asks, though, the more she crosses paths with Miles Beckett. He's sexy, mysterious, arrogant…and he's asking all the same questions.

Eleanor might not trust him—she doesn't even like him—but they can't keep their hands off of each other. Fighting the infuriating attraction is almost as hard as ignoring the fact that Miles isn't telling her the truth…and that there's a good chance he thinks she's the killer.
Guest Post: Julie Top 5 Bookish Boyfriends!
(in no particular order)
1.
Mik from YOU WERE HERE by Cori McCarthy
: Mik doesn't say much, in fact his story in this book is often told through beautiful illustrations. But I quickly became aware of how hot a silent hero can be.
2.
Matt from THINGS I CAN'T FORGET by Miranda Kenneally
: Matt is a breath of fresh air. He's honest, loyal, strong but at the same time, vulnerable.
3.
Lucas from EASY by TAMMARA WEBBER:
Lucas has everything a great book boyfriend needs--act of heroism, mystery, and love that makes the object of his affection stronger and able to stand on her/his own even more than before they met.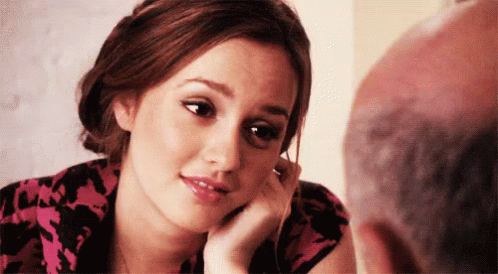 4.
Jace from MY LIFE NEXT DOOR by Huntley Fitzpatrick
: Anyone with a family as big and chaotic as Jace's who can still devote so much time and attention to his girlfriend is top notch in my book.
5.
Roger from AMY AND ROGER'S EPIC DETOUR by Morgan Matson
: If I were forced into a cross-country roadtrip, Roger would just the right travel companion to make a boring activity fun and exciting.
About the Author
Julie Cross is a NYT and USA Today bestselling author of New Adult and Young Adult fiction, including the Tempest series, a young adult science fiction trilogy which includes Tempest, Vortex, Timestorm (St. Martin's Press).
She's also the author of the Letters to Nowhere series, Whatever Life Throws at You, Third Degree, Halfway Perfect, and many more to come!
Julie lives in Central Illinois with her husband and three children. She's a former gymnast, longtime gymnastics fan, coach, and former Gymnastics Program Director with the YMCA.
She's a lover of books, devouring several novels a week, especially in the young adult and new adult genres.
Outside of her reading and writing cred, Julie Cross is a committed–but not talented–long distance runner, creator of imaginary beach vacations, Midwest bipolar weather survivor, expired CPR certification card holder, as well as a ponytail and gym shoe addict.