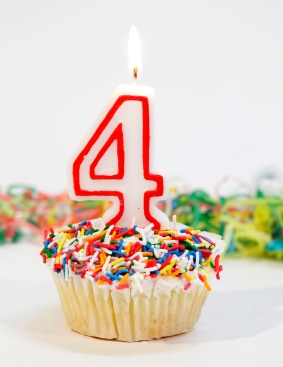 Oh my goody goodness! Welcome to my 4 year Blogiversary Celebration & Giveaway! I can not believe it has been 4 years already. It seems like just yesterday I was reviewing The Hunger Games (the review that started it all) and the final movie in that series just released this week. How crazy is that?
My life has changed a lot since I began this blog. I started Falling For YA as I was finishing undergrad. Right now I am finishing up my first semester in the Law Librarianship program at the University of Washington. This blog actually led me to Twitter which is where I met other Law Librarians and led me on my current career path.
I can't say enough how Thankful I am for this blog, for my followers, for the authors/publishers/publicists who have made blogging for the last 4 years a great experience.