A couple weeks ago I wrote a post about the
lack of book boyfriends in 2014
because of this lack this list was difficult to pull together! Still, I was able to find 10 deserving guys.
Without further ado, I present to you my Top 10 Book Boyfriends of 2014!
1 Aaron Warner - Ignite Me by Tahereh Mafi
I'm not going to say I told you so....BUT I told you so! Warner made my list last year and after Ignite Me he has definitely earned his place here.
2 Robin Hood - Lady Thief by AC Gaughen
I binge read Scarlet and Lady Thief this year and the relationship between Robin and Scarlet was just pure perfection. I can not wait to read Lion Heart!
3 Finn - Illusions of Fate by Kiersten White
Finn really surprised me. I didn't expect to swoon while reading Illusions of Fate but I totally did. Finn was a really multifaceted character and I wish I could have just curled up and stayed in the world White created.
4 Gansey - Blue Lily, Lily Blue by Maggie Stiefvater
A rich, preppy, educated boy. What is there not to like about him? I both love and am worried for Gansey. There is this air about him that something terrible is right around the corner, but I'm hoping I'm wrong. I'm all about the Blue x Gansey ship.
5 Adrian Ivashkov - Silver Shadows by Richelle Mead
I feel like Adrian has an honorary place on any book boyfriend related list I make. He's been my favorite Richelle Mead character since Frostbite and the entire Bloodlines series has just reinforced why he's so great!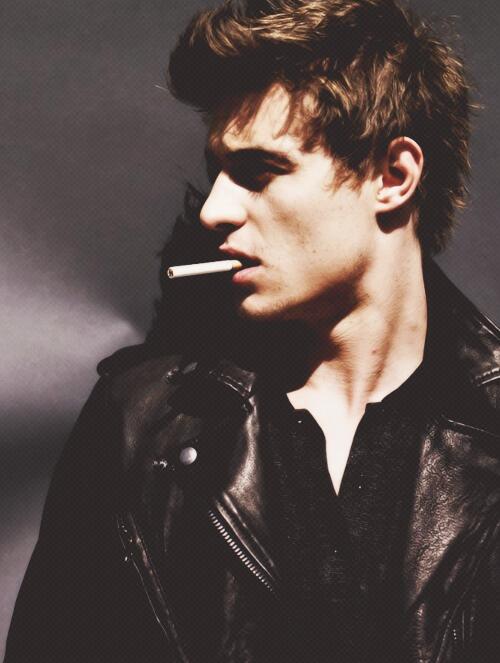 6 Paul Markov - A Thousand Pieces of You by Claudia Gray
Oh, Paul Markov! I fully expected to hate you and then I didn't. He's just a great guy ya know? I can't wait to see what happens in the next installment of Gray's Firebird series!
7 Henri Reverie - The Cure for Dreaming by Cat Winters
Henri is hypnotist circa 1900 and I was just smitten with him the instant he took the stage! I loved reading about his budding relationship with Olivia and how he helped the suffragettes.
8 Ink - Invisible by Dawn Metcalf
Ink made the list last year and I must say Metcalf's sequel did not disappoint! If anything it made me love the characters and the world even more. All of the interactions between Ink and Joy totally had me rooting for them to make it work.
9 Pierce - Adrenaline Crush by Laurie Boyle Crompton
Pierce is an Afghanistan war veteran that Dyna meets while in physical therapy. He forces her to stop feeling sorry for herself and to return to her Daredevil antics. I loved his can do attitude.
10 Ringo "Ringer" James - Ringer by CJ Duggan
Ringer has been on of my favorite Onslow boys since the very first book and I loved that he got his own story. This book was the perfect summer read, so swoony!