I have a caveat to this weeks topic. I hate the word unique, by saying something is unique it completely loses it's "unique" quality. It is no longer special, interesting, or different. Also, what is new and different to me today isn't going to be that way in a few years or even months. So for this week I am selecting books that changed the reading game for me, books that forced me to step out of my comfort zone and made me feel. It is those books that stay with you making them truly unique.
1 Harry Potter series by JK Rowling
These books were game changers, in a lot of ways they put children's books back on the map. Many of us grew up with this series. I got the first book for my 11th birthday, if we are talking about books that were game changers this entire series makes the list.
2 The Scorpio Races by Maggie Stiefvater
Maggie Stiefvater excels at creating characters and places I love. I love Thisby, the island on which The Scorpio Races takes place. When I was reading I could smell the sea and taste the November Cakes. That is what makes this book so different and amazing.
3 Tiger Lily by Jodi Lynn Anderson
This is the Peter Pan story written from Tiger Lily's perspective. It is a much,
much,
deeper story though and it gave me all the feels.
4 The Hunger Games series by Suzanne Collins
The book that started the dystopian trend. Although, arguably, this book is similar to the movie Battle Royale (which also featured teens killing other teens) it still started a pop culture phenomenon. Mockinjay is one of those books that rips your heart out and makes you feel like a better person as it does.
5 Young Wizards series by Diane Duane
Deep Wizardry, the second book in the series, changed me. At age 12 I remember reading that book and having it completely blow me away. It actually began my love of the ocean.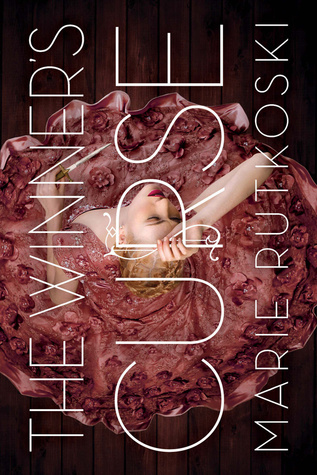 6 His Dark Materials series by Phillip Pullman
The amazing thing about this series is that it can be read as a child and as an adult and the two readings will be completely different. Actually, after writing this, I feel like I should really do a re-read to see how much I've changed and how that will effect my reading of the story.
7 The Winner's Curse by Marie Rutkoski
I read this back in November and adored it. I know it's relatively new but it already has a special place on my shelf and in my heart. I can't wait for the next book to be released.
8 Little House on the Prairie by Laura Ingalls Wilder
I devoured this series. I actually loved it so much I read all the books about Laura's daughter, mother, and grandmother. I read Laura's poetry and essays, she was my first favorite author.
9 Every damn Dr. Seuss book ever.
To this day I still quote sections of One Fish, Two Fish, Red Fish, Blue Fish and other Dr. Seuss books. The books are amazing because not only are the rhymes completely perfect but the art is gorgeous, it is completely it's own style.
10 Deathless by Catherynne Valente
Deathless is a perfect blend of folklore, history, and fantasy. The prose is incredibly well written and I loved the story of Koschei. In one word
perfection.