I thought what better way to ring in the New Year then with a new blog design! I put this together myself using a few bits and pieces from around the web but I specifically wanted to credit
Blog Design's By Sheila
and her helpful pre-made goodies. I am using a modified version of one of her headers and her pre-made blog buttons.
If you would like to add my new button to your blog roll here it is!

Also what better way to start the New Year then with a giveaway?! The winner will receive a $10 Amazon GC, so if you can receive Amazon GC's then you are eligible to enter.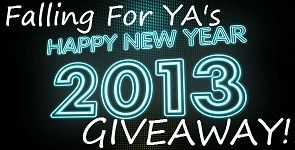 a Rafflecopter giveaway