I am so excited that I can finally announce to the world that I will be advocating for
Alex from Delirium
in the YA-Sisterhood's second annual
YA Crush Tournament
!
Because I have been ridiculously excited about advocating for this crush I have already made some buttons for all of your viewing pleasure! I would really appreciate it if you could post them on your blogs, facebook, twitter, heck anywhere and I will be happy =) I just want to get the word out about #TeamAlex
Lauren Oliver was kind enough to donate some signed Bookplates to help out Team Alex, you can enter in the rafflecopter below. This is an international giveaway!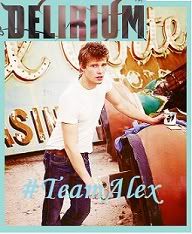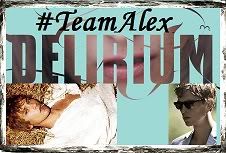 If you would further like to help out Team Alex tweet the hashtag #TeamAlex and make sure to link the the voting on the Ya-Sisterhood's page! The Tournament Begins July 6th!




a Rafflecopter giveaway